This is the cover design of the best Indonesian grunge band : Navicula. This album is for  their American tour.
The tour is conducted for their victory in the competition RODE ROCK http://www.rodemic.com/roderocks
The artwork exactly like the picture below: There are two worlds: the world is full of human chaos and destruction, as well as the green world that shows the Earth is crying with Navicula mascot depicted as doctors tried to treat the Earth.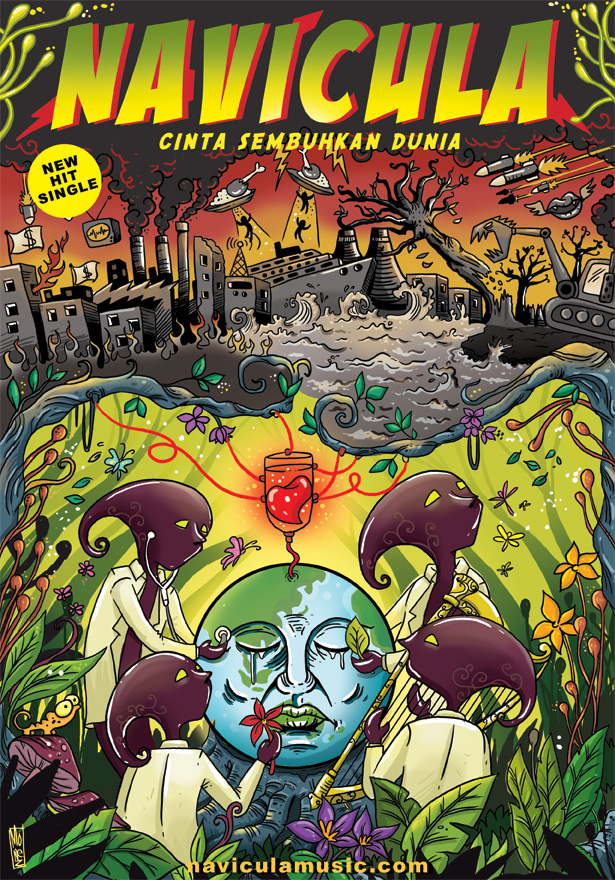 This is the original artwork, there is a picture of the earth crumble on top